Page - Hotel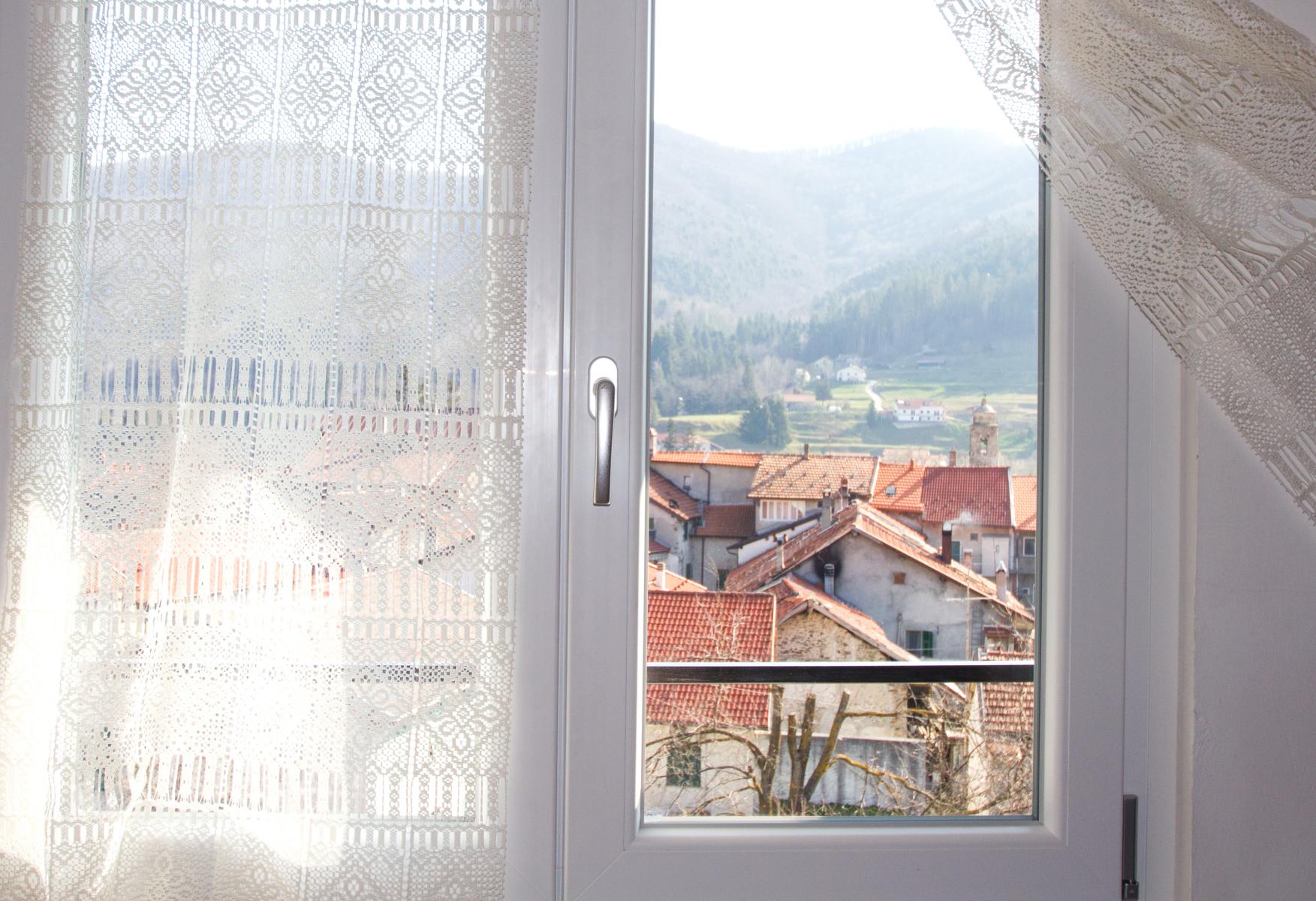 Founded in 1958, Hotel Villa Elia is a small and delightful hotel, located in the quietest and greenest area of ​​Calizzano, ideal for families, for those who love outdoor sports or for those who simply want to relax in the tree-lined garden that surrounds the Villa. In fact, Villa Elia faces a park of about one thousand square meters with tables and comfortable chairs on which you can lay for a refreshing break. For those who love sport and adrenaline, the hotel offers a bike room, with space for washing and a laboratory, snowshoes for suggestive walks in the snow and the possibility of renting MTB or e-bikes.
Hotel Villa Elia has 29 rooms, all equipped with a complete bathroom with shower, hairdryer, TV and telephone. The Hotel also has 3 restaurant rooms, where banquets are organized for parties and ceremonies. The cuisine of Villa Elia is recognized for being rich and genuine, renowned above all for dishes based on mushrooms and chestnuts, the typical fruits of our territory. We carefully select our suppliers to always guarantee the excellence of raw materials, favoring products locally grown.
Lastly, Villa Elia has free parking for its customers.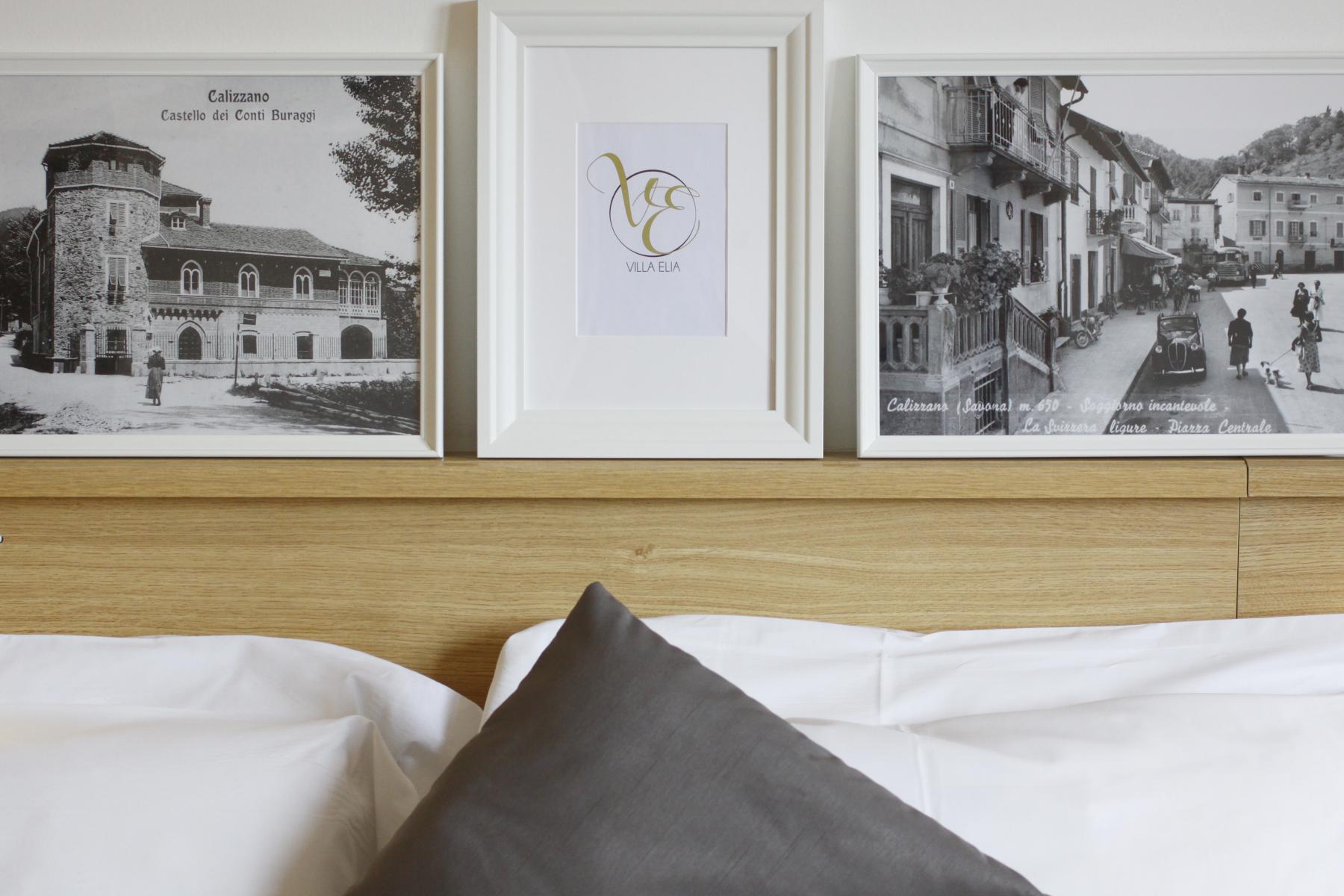 OUR SERVICES
To satisfy your stay, for lovers of sport and outdoor activities

COLAZIONE CONTINENTALE A BUFFET


ANIMALI DOMESTICI AMMESSI
DEPOSITO E CUSTODIA BAGAGLI

DISPONIBILITÀ DI OMBRELLI
IN CASO DI PIOGGIA
TRASFERIMENTO DA E PER GENOVA CON BUS PRIVATI
ESCURSIONI GUIDATE
(TREKKING E MTB)
SERVIZIO
NOLEGGIO CIASPOLE
SERVIZI SU RICHIESTA
• PRENOTAZIONE DI EVENTI CULTURALI, SPORTIVI
• PRENOTAZIONE LEZIONI DI EQUITAZIONE
E PASSEGGIATE A CAVALLO
• BASTONI PER IL NORDIC-WALKING
• VISITE AI MUSEI
• VISITE GUIDATE IN RIVIERA
• ORGANIZZAZIONE DI GITE IN BARCA
• VISITA AI LABORATORI ARTIGIANALI LOCALI
• VISITE GUIDATE AI TECCI ESSICCATOI DI CASTAGNE
E AL LABORATORIO ARTIGIANALE DEL CESTAIO
• ASSISTENZA MEDICA
• ASSISTENZA FARMACEUTICA
• FIORI PER UNA RICORRENZA
• TORTE PER CERIMONIE E COMPLEANNI
• SERVIZIO IN CAMERA
• SERVIZIO FAX – FOTOCOPIE
• NOLEGGIO AUTO
• SERVIZIO TRANSFER PER LA STAZIONE DI
FINALE LIGURE
• ADATTATORI ELETTRICI
• CARICA BATTERIA PER CELLULARE
(MARCHE PIÙ NOTE)
SERVIZI PER BAMBINI
• SEGGIOLONE
• FASCIATOIO
• SCALDA BIBERON
• BABYSITTER
(A RICHIESTA, PREVIA PRENOTAZIONE)